At iWAT, we create the best solutions to your IT problems. We start by identifying your business needs and then create tailored IT solutions that help you improve performance, save money, and increase efficiency.
Outsourcing your IT services is an efficient way to access skills and stay up-to-date on technology without affecting your operations. Hiring an experienced managed IT service provider gives you the freedom to focus on the most important aspects of your business.
iWAT IT-managed solutions cover almost everything, including planning, implementation, and support solutions to share information, network, and respond to your growing business requirements.
While your IT infrastructure is one of the most valuable assets, it requires a lot of time and resources to manage effectively. The iWAT team is equipped and ready to manage and protect your information technology, so you can focus on running your business. Here's what we offer:
1. Fully Managed IT Services
Are you implementing new systems, or do you want to repurpose your existing IT systems? Either way, the team at iWAT can help identify your business's unique needs and create a customized solution to address your IT challenges. Our goal is to provide the right combination of services and solutions that suit any business size at an affordable monthly fee.
2. Operating System Support & Maintenance
iWAT's engineers will help deploy new operating system versions as needed. They will also handle common administrative tasks on your behalf. Our IT-managed solutions cover several maintenance services, such as security patches and software versioning.
These solutions offer full system support, security defense, and 24/7 troubleshooting. In addition, we help you unlock new opportunities within your operating system, keep servers compliant, and apply the latest patches.
With our advanced monitoring tools, we can consistently monitor your data and systems and send critical notifications throughout the day. Our IT services deliver more than just damage control. We'll send alerts even before you discover there is an issue. When you implement business-focused applications, we can provide an emergency response before a problem occurs.
4. Business Application Support
Within the dynamic business landscape, business assets and applications are increasingly becoming essential for everyday operations. At iWAT, we provide IT solutions that support the complete application life cycle. Our application support services include conception, development, implementation, renewal, and disposal.
Safeguard Your Security Systems Against Ransomware with EDR Software
Ransomware attacks surged by 50% in 2020 and were named one of the leading malware threats for 2021.
Learn More
Protect Yourself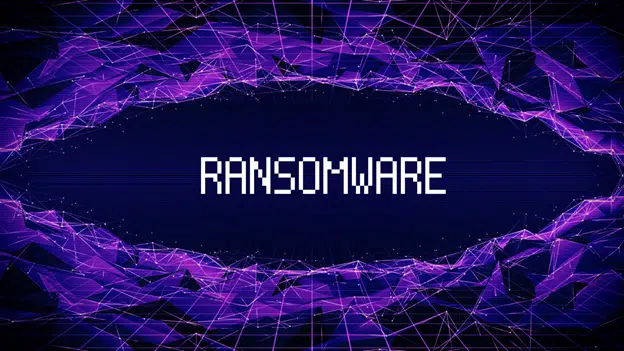 What Are the Benefits of Using Managed IT Services?
● Reduced IT Costs – Investing in a managed IT service company instead of developing in-house IT operations or hiring full-time employees can be cheaper with more predictable costs.
● Filling the skills gap – Information technology services work best for organizations that don't have the skills, time, or experience to manage specific business components. Investing in an expert to deliver these services enables your staff to focus on what they can do better.
● Scalability – iWAT-managed IT services give your business the freedom it needs to scale up or down based on your evolving needs. This helps your business to accommodate any change and secure effective resources for growth.
Contact iWAT to Learn More About Our Managed IT Services
Need help with your IT service management? We can help you at iWAT. We provide custom IT solutions for small and large businesses for improved performance and efficiency. Complete our online form or call us at (717) 264-2434 to discover how we can help manage your IT infrastructure.
Our professionals combine proven services and capabilities to enable lasting business transformation with sustained results.
© Copyright 2023 iWAT, LLC – Designed by iWAT